Zac Gorman is a cartoonist and author from Detroit, Michigan. He worked as a storyboard artist on the Emmy Award-winning series Over the Garden Wall (Cartoon Network) and was nominated for an Annie Award for character design for his work on Welcome to the Wayne (Nickelodeon). He was also the inaugural writer of the New York Times bestselling comic series Rick and Morty, published monthly by Oni Press.
Website: http://zacgorman.com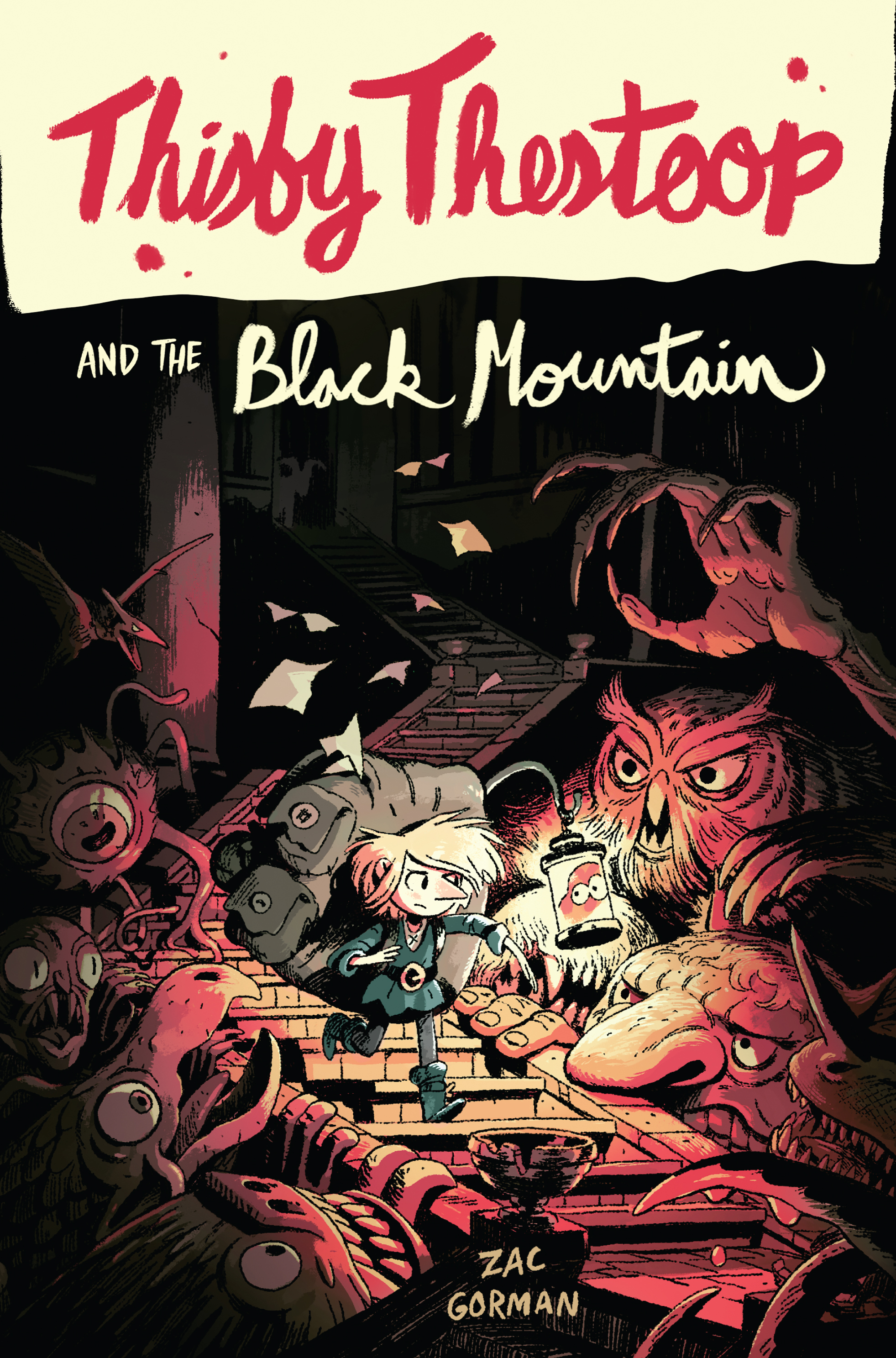 THISBY THESTOOP and the Black Mountain
(HarperCollins, April 2018)
Translations:
France (Editions Milan)
On any given day, Thisby Thestoop can be found up to her nose in griffin toenails, gnoll spittle, and troll meat (to give to them, not made of them). And now, as the gamekeeper for the Black Mountain dungeon, Thisby has been roped into another job—saving the princess's skin.
When the prince and princess arrive for a Royal Inspection, Princess Iphigenia winds up lost in the tunnels of the dungeon—without her guards or her younger twin brother—and it's up to Thisby to guide her safely past the hoards of minotaurs, wyverns, ghouls, and who-knows-what-else that would love nothing more than to nosh the royal highness for dinner.
Thisby and Iphigenia have a dangerous adventure ahead of them. If they're going to rescue the missing prince, stop a mounting war, and keep safe all the creatures who call the mountain dungeon home, they'll have to learn how to trust each other.
COSTUME QUEST
Invasion of the Candy Snatchers
(Oni Press, Oct. 2014)
Dwayne McDuffie Award Nominee
Klem and his pals aren't the most popular Grubbins in candy-starved Repugia, but Klem's hoping that will change once he brings a hoard of candy back from the human world. After all, it's Halloween, so there's candy everywhere! Unfortunately, there're also bullies everywhere, ready to steal all of Klem's sweet, sweet loot. Will he and his friends make it out alive, or are they doomed to an eternity of sugar-free torment?