Tricia Clasen is a wife, mom, professor, travel planner extraordinaire, and writer. While that sums up the roles she plays and much of what she values, it leaves a few holes in the story. And she loves a good story. She likes to watch them, read them, tell them, hear them, and of course, write them.
Website: http://www.triciaclasen.com/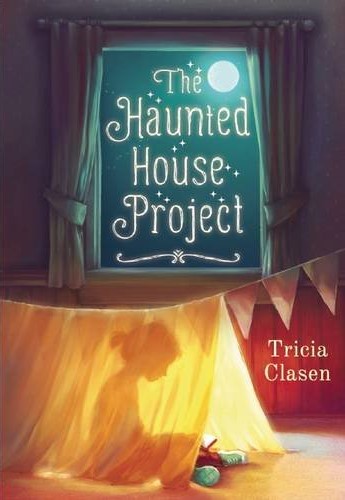 THE HAUNTED HOUSE PROJECT
(Sky Pony Press, Oct. 2016)
2017 Voya Top Shelf Fiction selection
Since her mom died, Andie's family has crumbled. Instead of working, her dad gambles away insurance money, while her sister, Paige, has put her future on hold in order to pick up extra waitressing shifts. Andie's afraid of what will happen if people find out just how bad things are. She's not sure how long she can hide the fact that there's no food or money in the house...or adults, for that matter.

When her science partner suggests they study paranormal activity, Andie gets an idea. She wants a sign from her mom—anything to tell her it's going to be okay. Maybe the rest of her family does too. So she starts a project of her own. Pretending to be her mother's ghost, Andie sprays perfume, changes TV channels, and moves pictures. Haunting her house is Andie's last hope to bring her family back into the land of the living.