Sloane Leong is a cartoonist and writer currently living in Portland, Oregon. She is a Latina Polynesian with a strong love for science fiction and futurist genres as well as modern day stories focusing on PoC. Her work centers on understanding and exploring the various ways one can instill experiential empathy into viewers.
Her clients include Image Comics, DC, Dark Horse, Boom!, Namco and Cartoon Network.
Website: http://sloanesloane.com
Blog: http://sloaneshutup.tumblr.com
A MAP TO THE SUN
(First Second Books, forthcoming 2020)
Promotional art - cover not final
Summers always seem to burn bright and fast for Ren but never faster than when she met Luna. Daring and independent, Luna and Ren spend their last middle school break together, only to have their short whirlwind friendship end with Luna's sudden move away and all without a goodbye.
Two rough high school years later and Ren is being forced to join a basketball team for her poor school record with a crew of other misfits or face expulsion…and as quick as she left, Luna is back and ready to play too. Cliques, bullies, gangs, crushes, rivals and basketball: summer is back with a vengeance.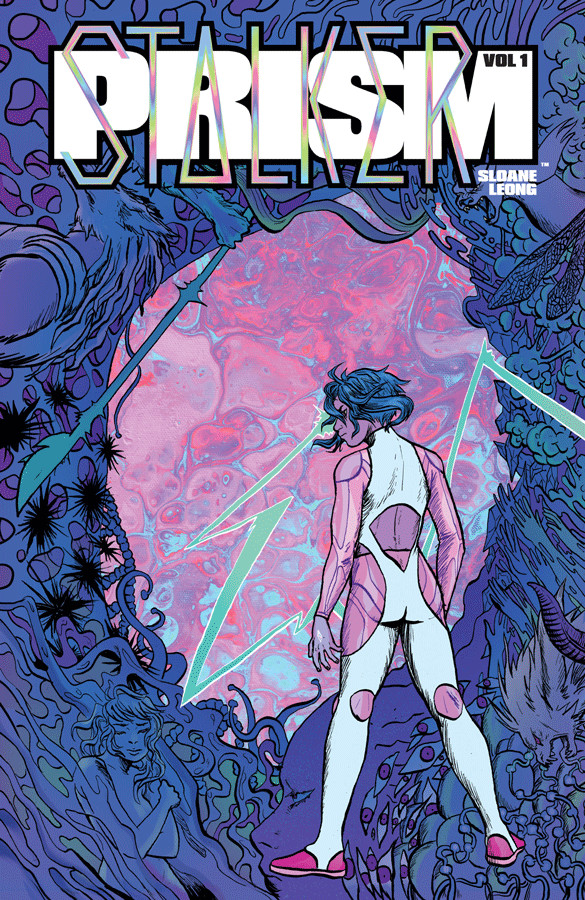 PRISM STALKER v.1
(Image, Sept 2018)
Far from the border of colonized space, a newly discovered planet teems violently with strange psychic life and puzzling telekinetic ecology. Vep, a refugee raised away from her devastated home planet as an indentured citizen in a foreign colony, is taken by a private military firm to assist in settling the new planet. What awaits her will test the limits of her will as she grapples with the strange power the planet exerts over her...
FROM UNDER MOUNTAINS issues 1-6 - artist
(Image Comics, 2015-2016)