THE WORLD IN DEEPER INSPECTION
(ongoing at http://alcottgrimsley.com)
An ongoing, serialised webcomic about a Victorian-era Jersey Devil detective and his friends as they help deliver peace to the recently-dead.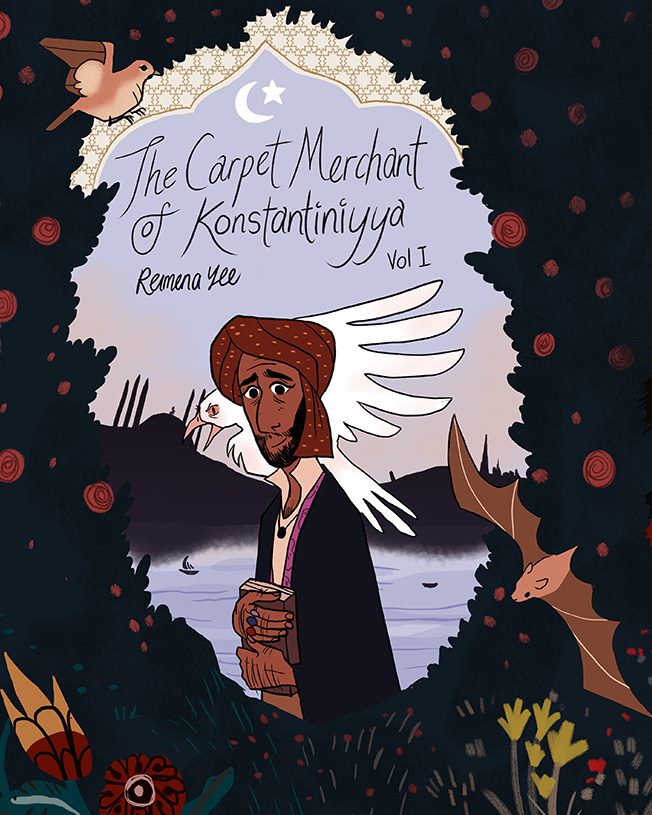 THE CARPET MERCHANT OF KONSTANTINIYYA
(http://reimenayee.com/the-carpet-merchant-of-konstantiniyya/)
2018 Eisner Award nominee
A two-volume graphic novel set in 17th century Istanbul and 18th century England, centering on a carpet merchant and his relationship with faith, love and home in the aftermath of his death by a vampire.
A historical romance with a modern, satirical take on Gothic fiction and the literary vampire genre. It builds on positive Muslim representation, and is heavily inspired by Ottoman miniatures and the Rococo aesthetic.