Phil McAndrew is an illustrator, cartoonist, and writer. He has contributed to MAD Magazine, The New Yorker, The Nib and many other publications and has given talks, workshops and written articles about drawing and creativity. He currently lives in upstate New York with lots of books and trees.
His clients include Cartoon Network, MAD Magazine, The New Yorker, Abrams Books, Workman Publishing, Penguin Random House / Viking Books, The Nib, KBS+, Perfect Pussy / Captured Tracks, Cards Against Humanity, IFC / Portlandia, Grimalkin Press / Uncivilized Books, Benign Kingdom, BOOM! Studios, Machine of Death, Righteous Babe Records, Desert Island, TopatoCo, and many others.
Website: http://www.philintheblanks.com/
Twitter: @philmcandrew
Instagram: @phil_mcandrew
CAVEBOY DAVE: Not So Faboo
(Viking Children's, October 2018) - artist

Translations: subrights@penguinrandomhouse.com
Netherlands (De Fontein)

Twelve-year-old Dave Unga-Bunga is having a great year: he survived his deadly Baby-Go-Boom ceremony, he's earned the respect of the villagers of Bleccchh, and he just invented ice cream and summer vacation. Before the ice cream melts, Dave and his friends spot a plume of smoke on the horizon (could there be others nearby?) and suddenly Shaman Faboo--the glue that holds the community together--goes missing. With no one to tell them what to do or how to think, the village panics and elects Dave as their new leader. If Dave can't find Shaman Faboo and bring him back, he'll be doomed to a life of boredom and something much worse: public service!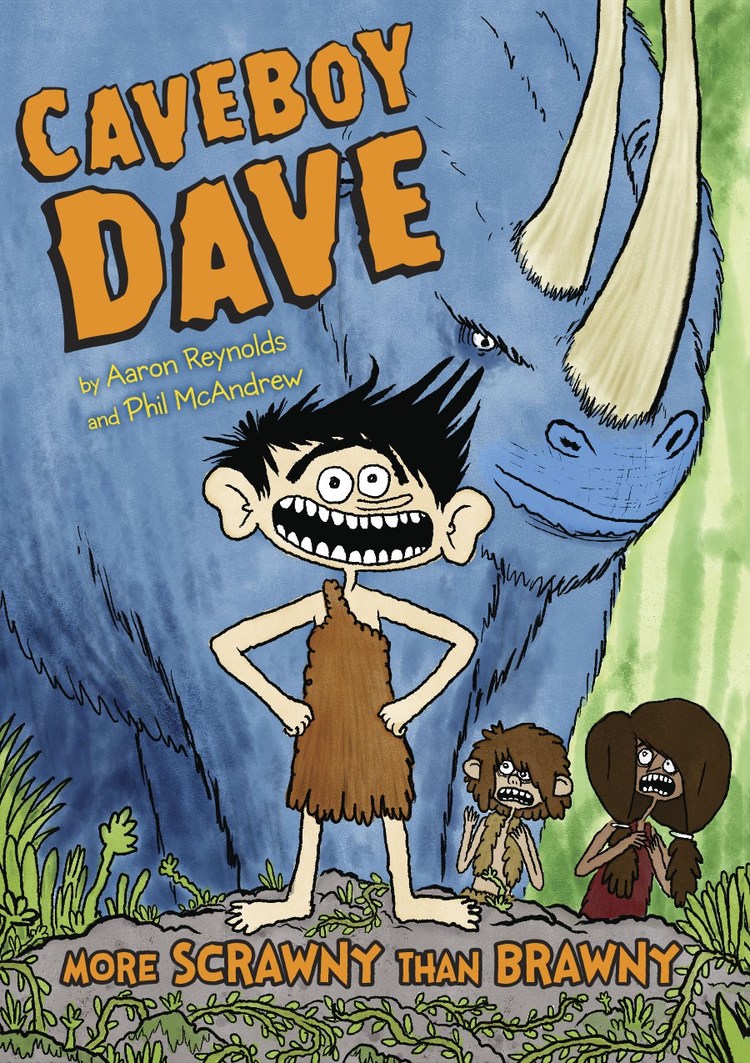 CAVEBOY DAVE: More Scrawny Than Brawny
(Viking Children's, November 2016) - artist
Amazon Best Book of the Month - Nov. 2016
Translations: subrights@penguinrandomhouse.com
Italy (Editrice Il Castoro)
Netherlands (De Fontein)
His grandpa invented fire. His dad invented the wheel. How will Caveboy Dave leave his mark?

Dave Unga-Bunga has always been more scrawny than brawny. This is a major problem when your village expects you to become a meat-bringer. At age twelve, all young cave-people must stalk through the eerie mushroom forests for a prehistoric beast the village can feast on. But Dave would much rather invent stuff for a better life—like underwear to make loincloths less itchy and cutlery to make eating less filthy. Can Dave save his group by inventing the perfect defense against a bloodthirsty pokeyhorn? Or will he MEET HIS DOOM?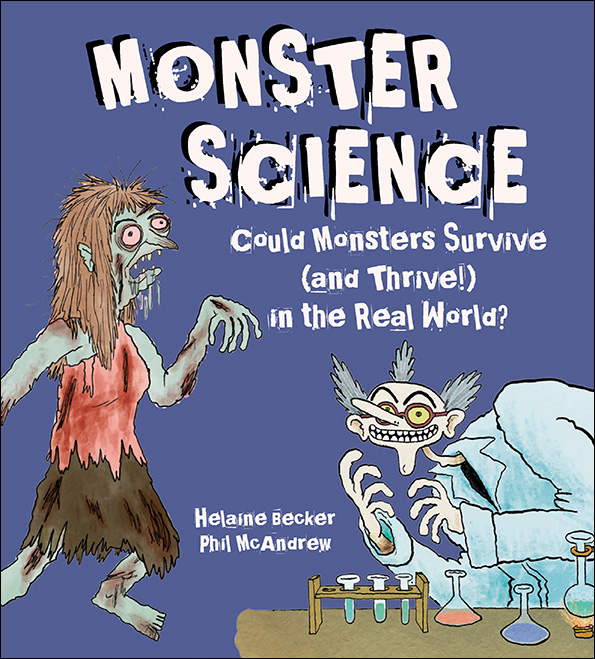 MONSTER SCIENCE - artist
(Kids Can Press, Sept 2016)
2018 Forest of Reading Silver Birch Honor
2016 California Reading Assoc. Eureka! Award
Rocky Mountain Book Award finalist
Lane Anderson Award finalist
SWCC Book Award finalist
Hackmatack Children's Book Award finalist

Translations: rights@kidscan.com
China (Sun Ya)
Russia (Rosman LLC)
Turkey (Beyaz Balina Yayınları)
What if the terrifying creatures of your nightmares were indeed prowling the big, wide world beyond your blankie?
Could they really exist? And if so, how?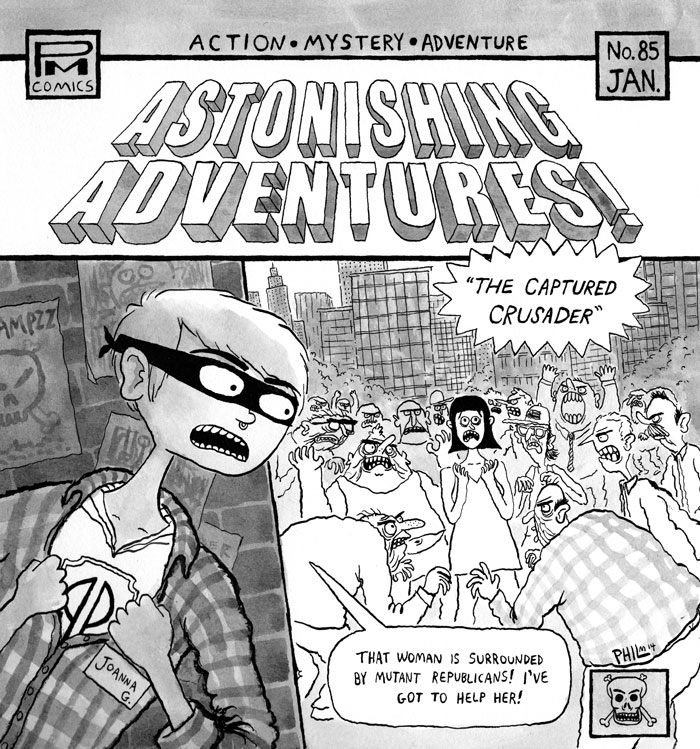 ASTONISHING ADVENTURES
Perfect Pussy + Joanna Gruesome 7" EP
(Captured Tracks, Dec 2014)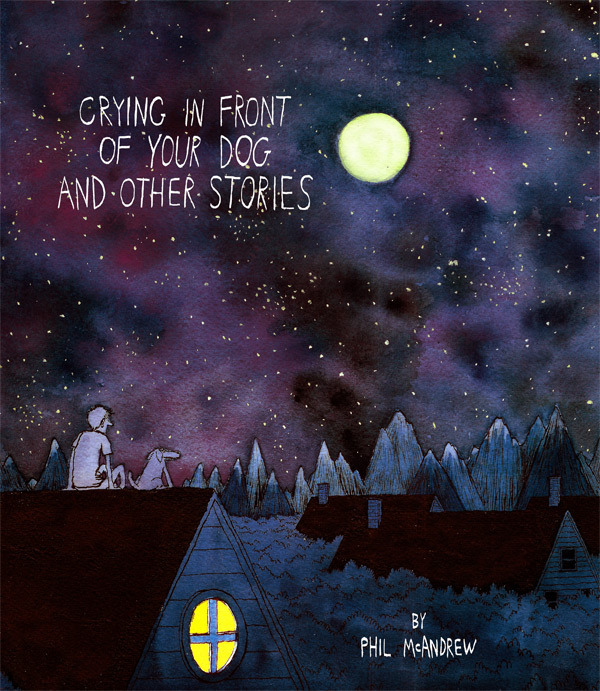 CRYING IN FRONT OF YOUR DOG
AND OTHER STORIES
(Grimalkin Press, 2013)