Molly Knox Ostertag grew up in the forests of upstate New York, where she spent the first half of her childhood reading about fantastical adventures and the second half acting them out with foam swords at a live action roleplaying camp. She graduated in 2014 from the School of Visual Arts, where she studied cartooning and illustration. Her artistic interests include women in fiction, fantasy and sci fi, superheroes, and history.
Molly illustrates the popular webcomic Strong Female Protagonist with co-creator Brennan Lee Mulligan, which was listed as one of io9's Best New and Short Webcomics when it launched in 2012. They ran a successful Kickstarter in 2014 to print the first volume, which was distributed by Top Shelf comics and is now available in stores and online.
Molly's work has also been featured in several print anthologies, including Rookery #1, Terrestrial, Chainmail Bikini, Then It Was Dark, Ladies of Literature, and 1001 Knights.
Website: http://www.mollyostertag.com/
THE MIDWINTER WITCH
(Scholastic Press, Nov 2019)
Aster always looks forward to the Midwinter Festival, a reunion of the entire Vanissen family that includes competitions in witchery and shapeshifting. This year, he's especially excited to compete in the annual Jolrun tournament-as a witch. He's determined to show everyone that he's proud of who he is and what he's learned.

Ariel has darker things on her mind than the Festival - like the mysterious witch who's been visiting her dreams, claiming to know the truth about her past. She appreciates everything the Vanissens have done for her… but still craves a place where she truly belongs.

The Festival is a whirlwind of excitement and activity, but for Aster and Ariel, nothing goes according to plan. When a powerful and sinister force invades the reunion, threatening to destroy everything the young witches have fought for, can they find the courage to fight it together? Or will dark magic tear them apart?
THE HIDDEN WITCH
(Scholastic Press, Oct. 2018)

Translations: rights@scholastic.com
France (Editions Kinaye)
Aster and his family are adjusting to his unconventional talent for witchery; unlike the other boys in his family, he isn't a shapeshifter. He's taking classes with his grandmother and helping to keep an eye on his great-uncle whose corrupted magic wreaked havoc on the family.

Meanwhile, Aster's friend from the non-magical part of town, Charlie, is having problems of her own -- a curse has tried to attach itself to her. She runs to Aster and escapes it, but now the friends must find the source of the curse before more people -- normal and magical alike -- get hurt.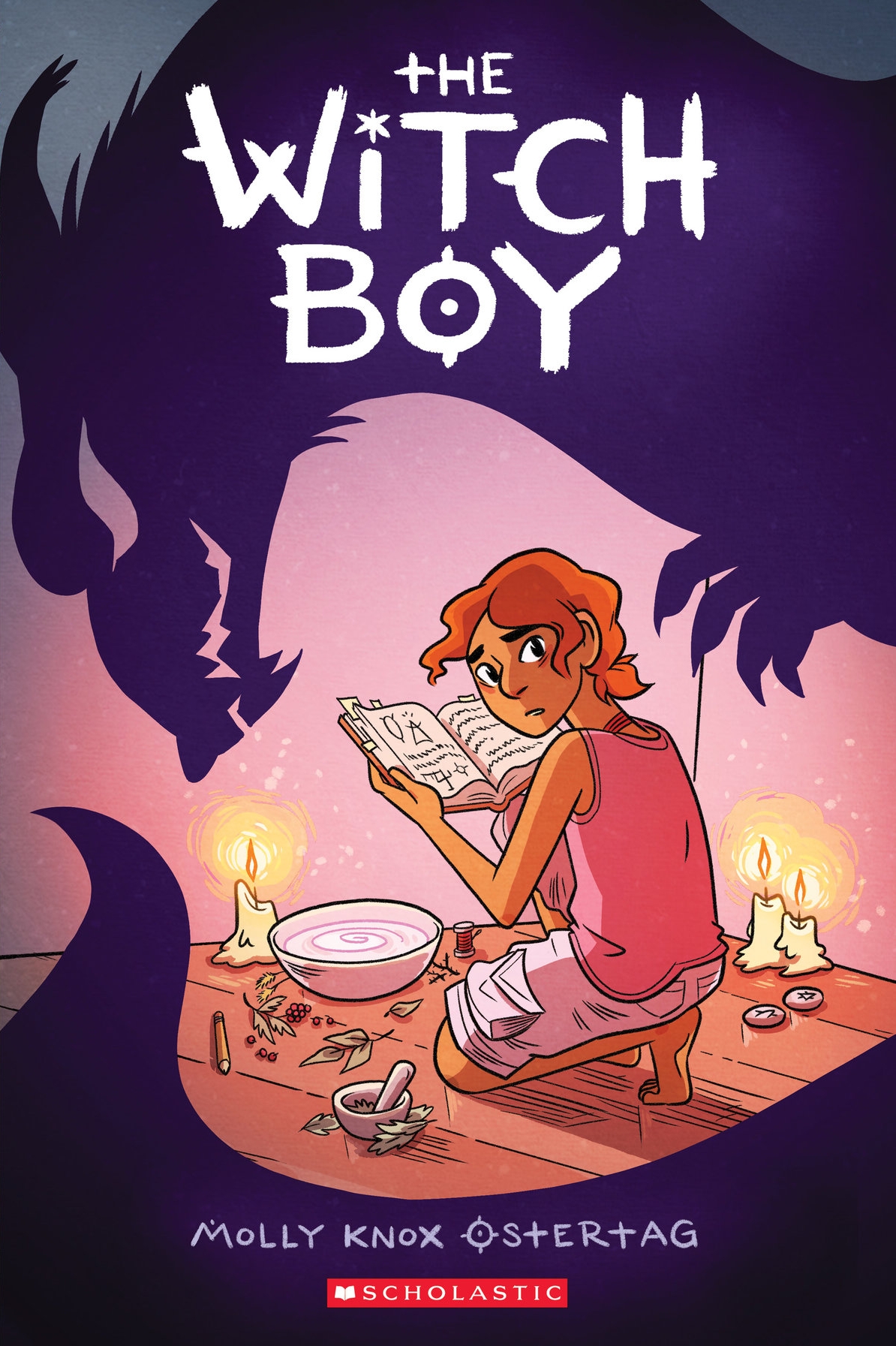 THE WITCH BOY
(Scholastic Press, Oct. 2017)
2018 EBSCO SEE-IT Award winner
2018 Prism Award winner
2018 EGL finalist
2018 Dwayne McDuffie for Kid's Comics nominee
Film/TV: Fox Animation
Translations: rights@scholastic.com
France (Editions Kinaye)
Germany (Tokyopop GMBH)
Israel (Keter Books)
Italy (Editrice Il Castoro)
Spain (HarperCollins Iberica)
Sweden (Bokforlaget Hegas)
In thirteen-year-old Aster's family, all the girls are raised to be witches, while boys grow up to be shapeshifters. Anyone who dares cross those lines is exiled. Unfortunately for Aster, he still hasn't shifted . . . and he's still fascinated by witchery, no matter how forbidden it might be.

When a mysterious danger threatens the other boys, Aster knows he can help -- as a witch. It will take the encouragement of a new friend, the non-magical and non-conforming Charlie, to convince Aster to try practicing his skills. And it will require even more courage to save his family . . . and be truly himself.
SHATTERED WARRIOR - artist
(First Second, May 2017)

Translations: rights@firstsecondbooks.com
France (Rue de Sevres)
It is eight years after Colleen Cavanaugh's home world was invaded by the Derichets, a tyrannical alien race bent on exploiting the planet's mineral resources.
Most of her family died in the war, and she now lives alone in the city. Aside from her acquaintances at the factory where she toils for the Derichets, Colleen makes a single friend in Jann, a member of the violent group of rebels known as the Chromatti. One day Colleen receives shocking news: her niece Lucy is alive and in need of her help. Together, Colleen, Jann, and Lucy create their own tenuous family.
But Colleen must decide if it's worth risking all of their survival to join a growing underground revolution against the Derichets.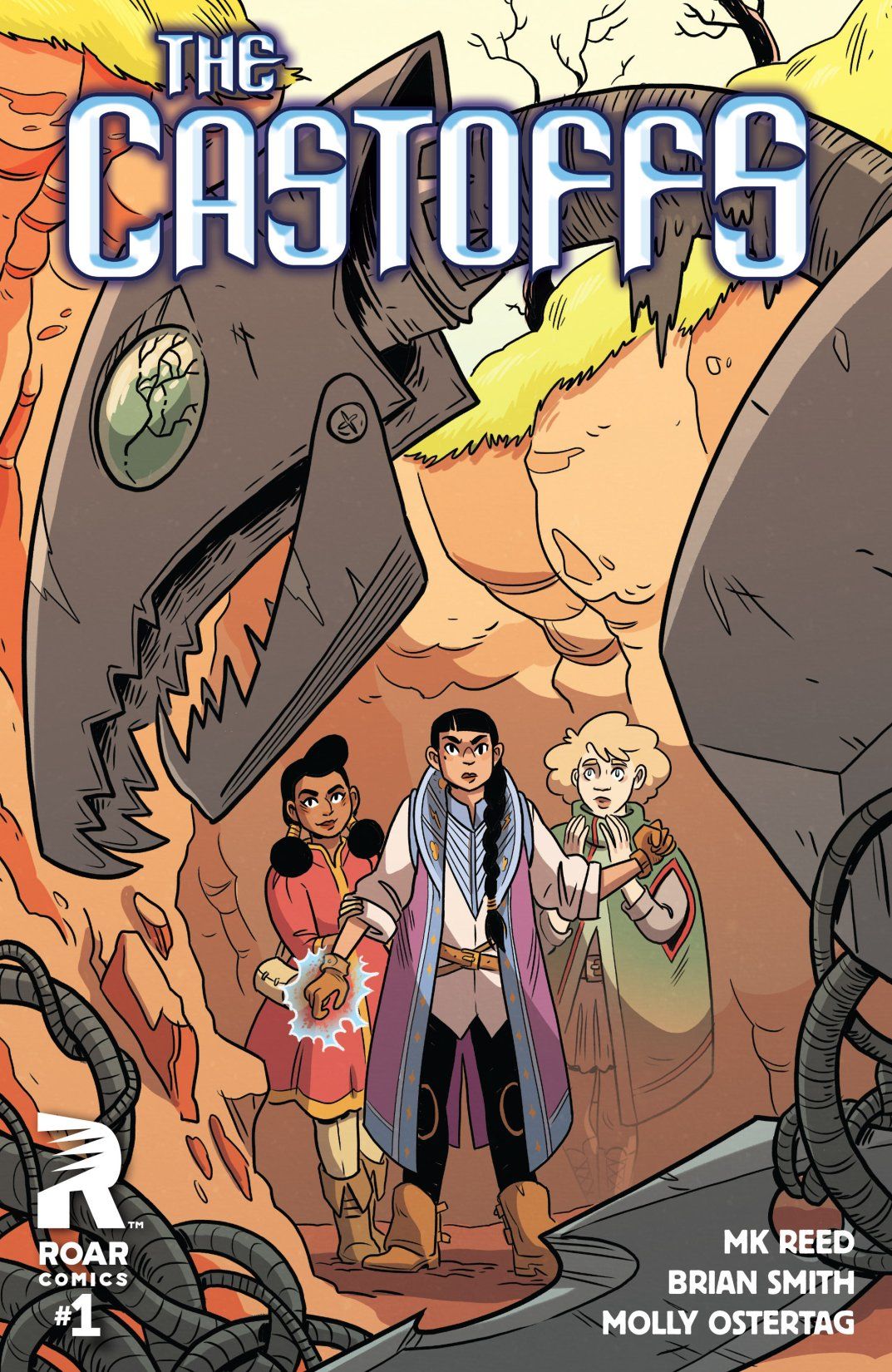 THE CASTOFFS - artist, issues 1-4
(Lion Forge, 2016)
A long time ago, Mages and Humans lived side by side in balance. But Humans' technological advances created the Surrogate, a hive-minded robot army that consumed everything in its path. The Mages fought for their survival in The Great Magic Machine War, dividing the world in two and driving all magic users to remote, technologically barren strongholds.
Now, 20 years after the war stalled in a tense cease-fire, a trio of young apprentice mages—Charris, Trinh, and Ursa—must cross the ruined forests to deliver a magical cure to a nearby town. The three girls must learn to trust and rely on each other if they're going to save the village. Meanwhile, the the Surrogate's secret preparations to break the cease-fire may finally be complete.
STRONG FEMALE PROTAGONIST: v1 - artist
(2014)
With superstrength and invulnerability, Alison Green used to be one of the most powerful superheroes around. Fighting crime with other teenagers under the alter ego Mega Girl was fun until an encounter with Menace, her mind-reading arch enemy. He showed her evidence of a sinister conspiracy, and suddenly battling giant robots didn't seem so important.
Now Alison is going to college and trying to find ways to help the world while still getting to class on time. It's impossible to escape the past, however, and everyone has their own idea of what it means to be a hero.