Marika McCoola is an author, illustrator, and educator. She studied illustration, art history, creative writing, and ceramics at the Maryland Institute College of Art in Baltimore, Maryland and received her BFA in Illustration in 2009. Marika then went on to study creative writing and children's literature at Simmons College, receiving an MFA in Writing for Children in 2012.
Marika teaches Studio Art, Illustration, and Children's Literature online for the State University of New York, Empire State College, and works as an indie bookseller. She's also taught Children's Literature for the K-6 Classroom for Skidmore College's Education department. When not in danger of being squashed by books, Marika may be found skiing or contra dancing.
Website: http://www.marikamccoola.com/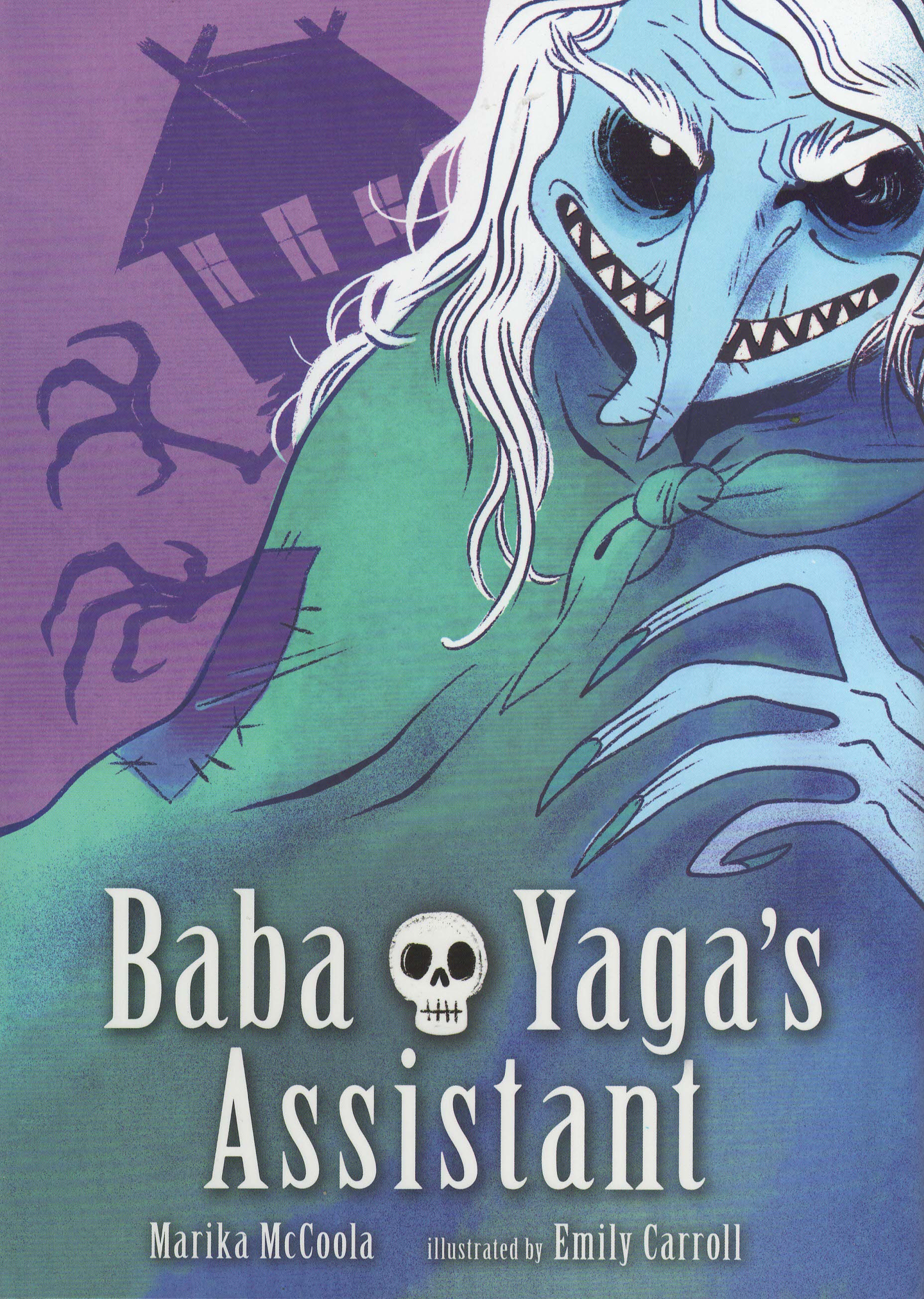 BABA YAGA'S ASSISTANT - author
(Candlewick, Aug. 2015)
New York Times Bestseller!
2015 NEIBA Book Award winner
2015 Junior Library Guild selection
2016 Eisner Award nominee

Translations: licensing@candlewick.com
France (Editions Kinaye)

Most children think twice before braving a haunted wood filled with terrifying beasties to match wits with a witch, but not Masha. Her beloved grandma taught her many things: that stories are useful, that magic is fickle, that nothing is too difficult or too dirty to clean. The fearsome witch needs an assistant, and Masha needs an adventure. She may be clever enough to enter Baba Yaga's house, but within its walls, deceit is the rule. To earn her place, Masha must pass a series of tests, outfox a territorial bear, and make dinner for her host. No easy task, with children on the menu!