Kate Miller is a practicing physician, a moderately accomplished figure skater, and an avid sleep enthusiast. She began writing fiction at the age of 13 and still hasn't figured out how to stop. Kate lives in Florida and dreams of someday becoming a professional shark tooth hunter.
Website: www.katemillermd.com
Facebook: www.facebook.com/KateMillerMD
Twitter: @WriteKateWrite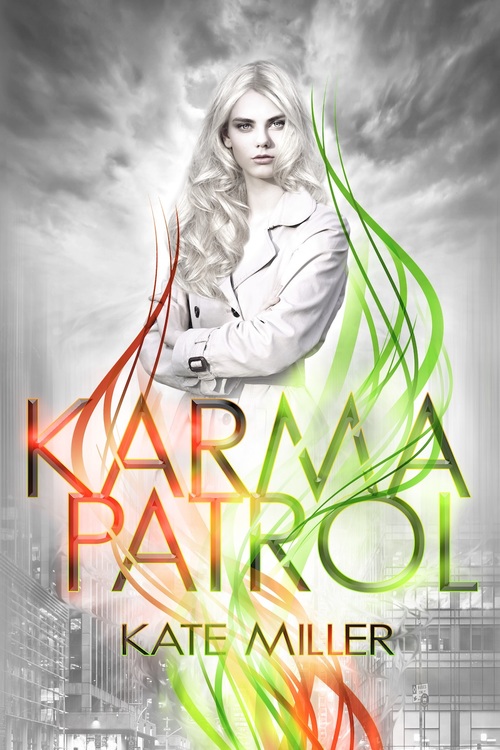 KARMA PATROL
(Curiosity Quills Press, Apr. 2016)
As a karmic account enforcer, Jade Bailey makes sure that what goes around comes around. In return, she's expecting her own personal fairytale, complete with her dream job and love at first sight with someone tall, dark, and handsome.
Naturally, the moment Jade's up for a promotion, a deranged shooter starts a rampage that threatens to destroy the karmic balance of Midtown Manhattan - and, incidentally, any chance Jade has of moving up the ranks at Karma Divison. Then Detective Luke Jackson, Jade's unwitting and extremely unwilling soulmate, arrives on the scene to investigate. Instead of falling head over heels in love, Luke suspects her of being involved in the murders.
If Jade wants her fairytale ending, she'll have to convince her soulmate she isn't a killer while trying to catch the real culprit, a task made more difficult and infinitely more dangerous when Jade becomes the killer's next target.