John Patrick Green is a human with the human job of making books about animals with human jobs, such as Hippopotamister, Kitten Construction Company, and InvestiGators. John is definitely not just a bunch of animals wearing a human suit pretending to have a human job. He is also the artist and co-creator of the graphic novel series Teen Boat!, with writer Dave Roman. John lives in Brooklyn in an apartment that doesn't allow animals other than the ones living in his head.
Website: http://www.johngreenart.com/
Twitter: @johngreenart
INVESTIGATORS
(First Second, forthcoming 2020)
Mango and Brash are the InvestiGators:
sewer-loving agents of S.U.I.T.* and scourge of supervillains everywhere!
With their Very Exciting Spy Technology and their tried-and-true, toilet-based travel techniques, the InvestiGators are undercover and on the case! And on their first mission together, they have not one, but two mysteries to solve! Can Mango and Brash uncover the clues, crack their cases, and corral the crooks—or will the criminals wriggle out of their grasp?
*Special Undercover Investigation Teams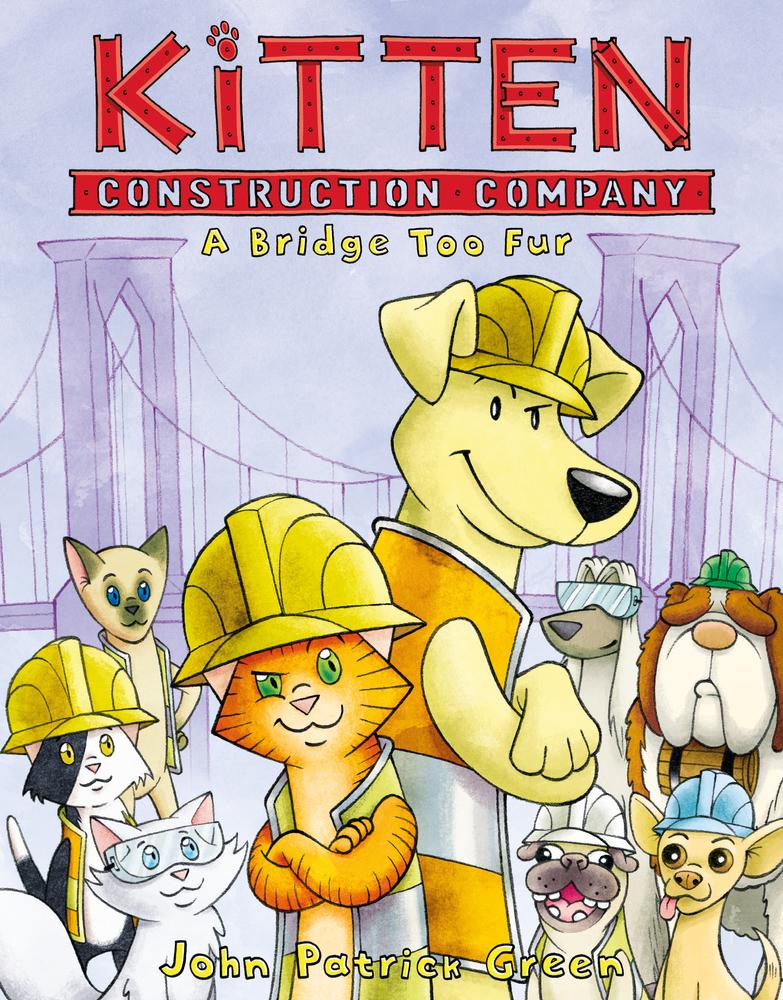 KITTEN CONSTRUCTION COMPANY:
A Bridge Too Fur
(First Second, Oct 2019)
Marmalade and her crew of construction kittens are in high demand!
Their latest assignment (and biggest job yet) is to build the new Mewburg bridge. But with the bridge comes the one thing that cats hate most of all—water! As the team struggles to face their fears and do their jobs, they are forced to get help from some unlikely allies. . . slobbery, car-chasing DOGS.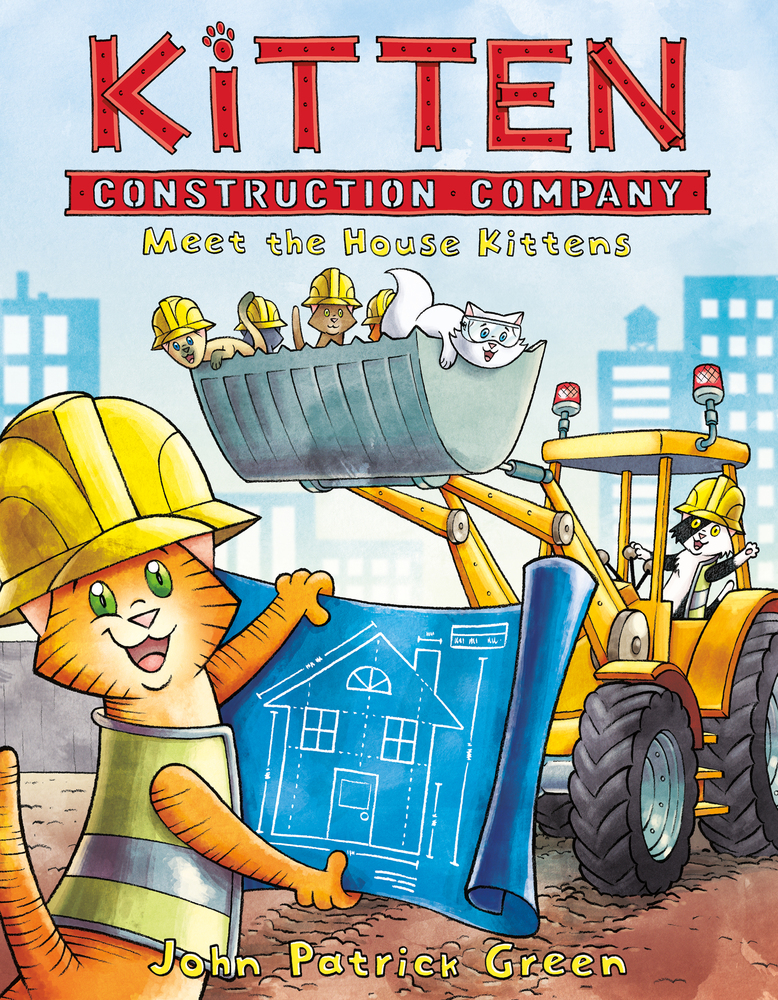 KITTEN CONSTRUCTION COMPANY:
Meet the House Kittens
(First Second, Sept 2018)
All Marmalade wants to do is build things.
She is, after all, a trained architect.
She's also a distractingly adorable kitten.
Fed up with not being taken seriously because she's so cute, Marmalade bands together with a handful of other aspiring builders—all of them kittens. But in a world where humans call the shots, can the Kitten Construction Company prove their worth . . . without giving up the very things that make them kittens?
(Don't worry, dear reader, the answer is definitely "yes"!)
HIPPOPOTAMISTER
(First Second, May 2016)
The zoo isn't what it used to be. It's run down, and Hippo hardly ever gets any visitors. So he decides to set off for the outside with his friend Red Panda. To make it in the human world, Hippo will have to become a Hippopotamister: he'll have to act like a human, get a job, and wear a hat as a disguise. He's a good employee, whether he's a construction worker, a hair stylist, or a sous chef. But what he really needs is a job where he can be himself.
TEEN BOAT!: The Race for Boatlantis
(Clarion Books, Sept 2015) - co-creator / artist
Teen Boat has always felt different from the other kids, which makes sense, since he's the only one who can transform into a yacht. Now, just before his high school graduation, he embarks on an epic quest of self-discovery. He learns of a mysterious city called Boatlantis, where boats are at the top of the social ladder. Can it be true? Has he finally found the place where a half boy/half boat belongs? Or will he always be torn between two worlds?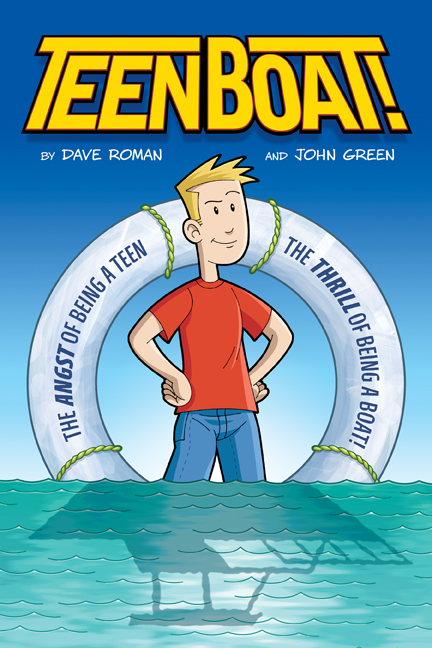 TEEN BOAT!
(Clarion Books, May 2012) - co-creator / artist
High school can be a time of terrible angst—Fs on tests, bullying jerks, broken hearts, and late-stage puberty are just some of the potential issues that all teen boys face. But what about the issues facing a Teen Boat? In this hilarious send-up of teen story tropes, the best-selling author Dave Roman and the cartoonist John Green deliver high school and high seas drama with a boatload of laughs.