Britt Wilson lives in a concrete cave in Toronto, Ontario with her husband, their two rescue cats, and an unfortunate cookie addiction. Her greatest accomplishment to date is her "Mermaid Hair", which is prehensile and makes a great cup of coffee. Britt is a comics artist, illustrator, and Eisner-nominated letterer.
Website: http://www.brittwilson.com/
GHOST QUEEN
(Koyama Press, Sept 2018)
Luey, Miri and Phil don't need a babysitter, but they might need an exorcist. With dad out of town and mom hosting an emergency yoga retreat everything was junk food and scary movies until the ghosts popped up. Now it's up to the kids to banish the banshees. Britt Wilson presents another rollicking romp in this fun-filled phantasmagorical fantasy.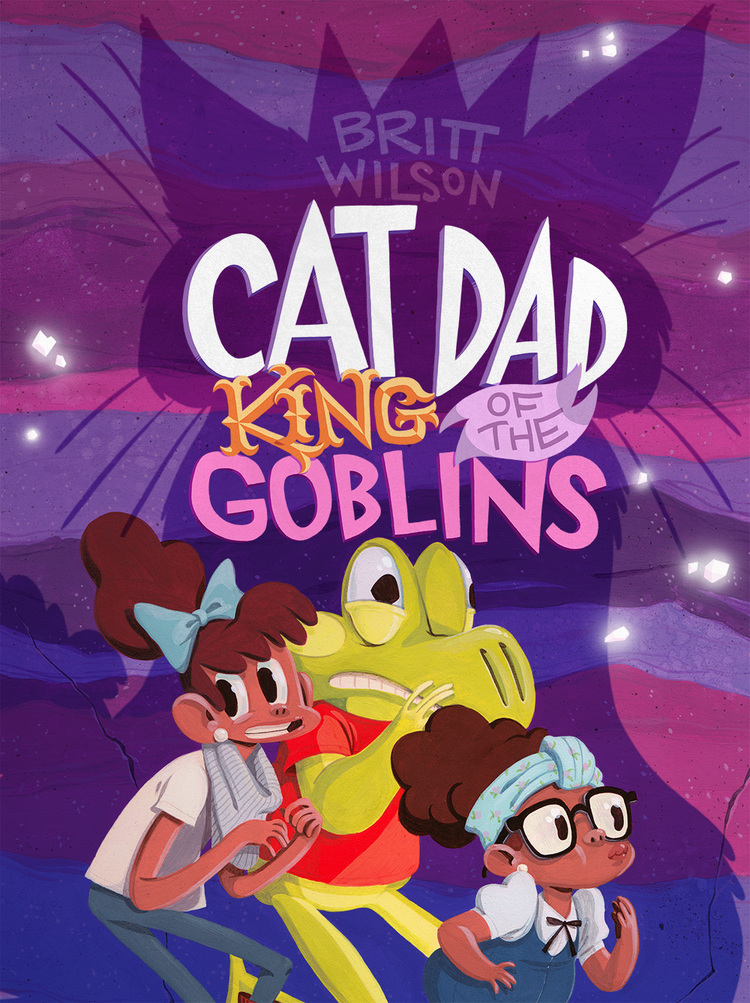 CAT DAD, KING OF THE GOBLINS
(Koyama Press, Sept. 2014)
Miri and Luey have a dilemma. Their dad's been turned into a cat and their closet is a garden full of goblins. There is only one thing for them to do — grab their friend Phil the frog and dive headfirst into a wild, woolly and wacky adventure.