Blue Delliquanti is the creator of the online comic O Human Star, which follows the story of an inventor attempting to rebuild an old relationship after waking up in a robot body many years after his original untimely death. O Human Star has been nominated for an Ignatz Award (2015) and a Lambda Literary Award (2016). Blue has been published by Iron Circus Comics and Beyond Press, and her clients include Microsoft, Macmillan, and The Intercept. She is based in Minneapolis, MN.
Website: http://www.bluedelliquanti.com/
Webcomic: http://ohumanstar.com/
Twitter: @bluedelliquanti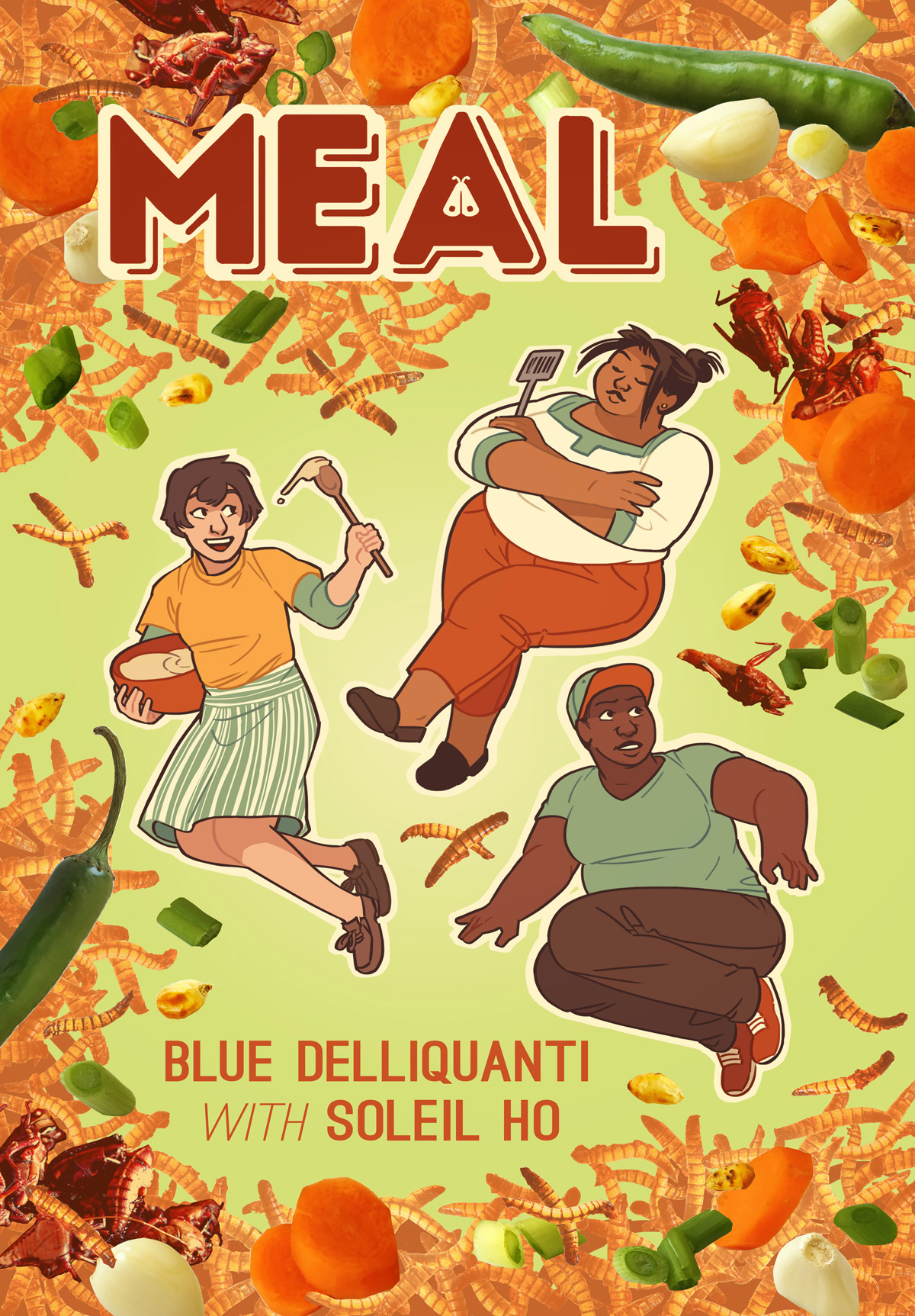 MEAL
(Iron Circus Comics, Oct 2018)
Yarrow is a young chef determined to make her mark on the cutting edge of cookery with her insect-based creations. Though her enthusiasm is infectious, it rubs some of her fellow cooks the wrong way, especially Chanda Flores, Yarrow's personal hero and executive chef of an exciting new restaurant. Her people have been eating bugs for centuries, and she's deeply suspicious of this newbie's attempt to turn her traditions into the next foodie trend. While Chanda and her scrappy team of talented devotees struggle to open on time, Yarrow must win over Chanda - and Milani, the neighbor she's been crushing on for weeks - or lose this once-in-a-lifetime opportunity to achieve her dreams.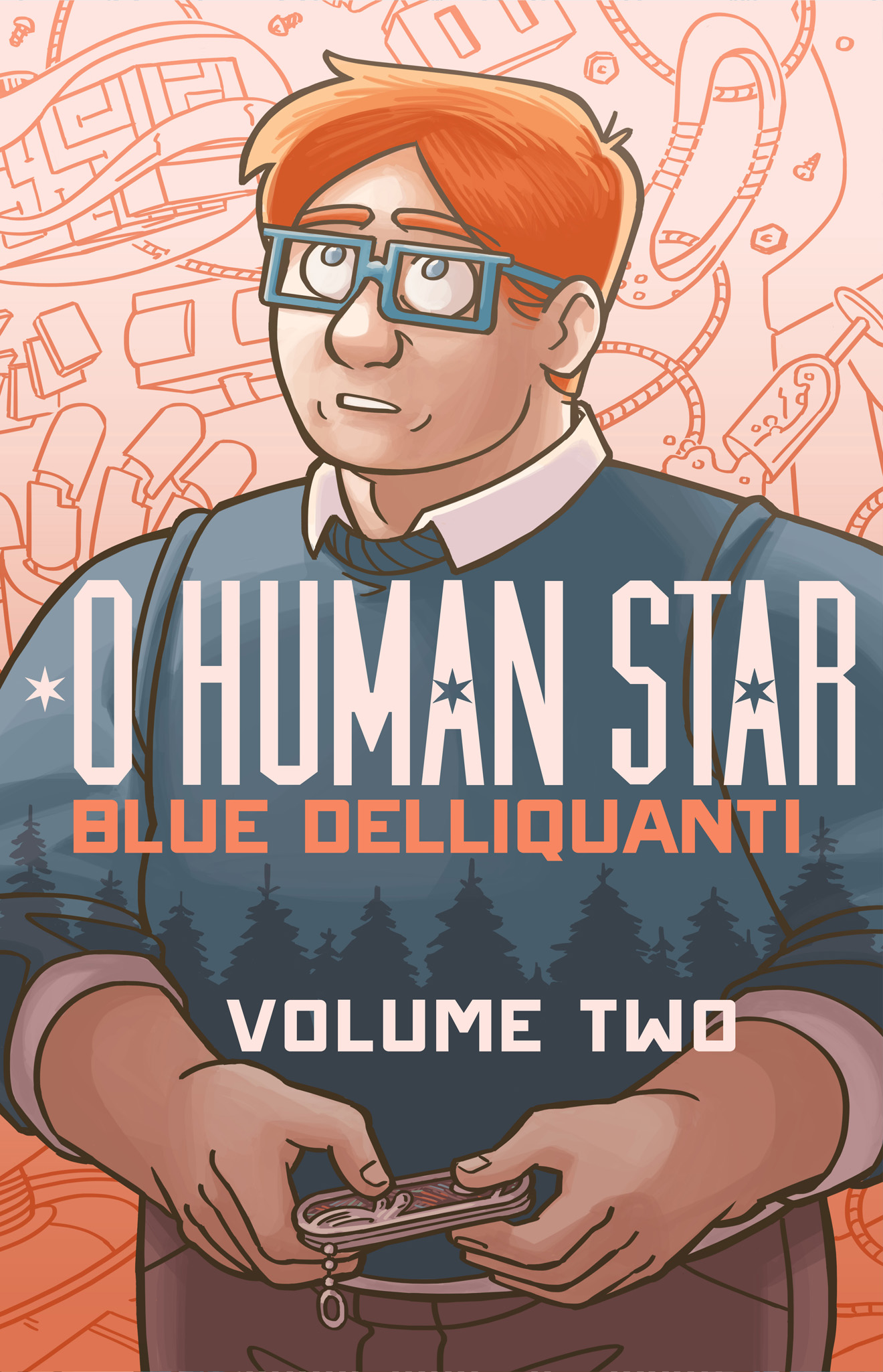 O HUMAN STAR - Volume Two
(2017)
2018 Prism Award Winner
2017 James Tiptree Jr. Award longlist honoree
Alastair Sterling was the inventor who sparked the robot revolution. And because of his sudden death, he didn't see any of it.

That is, until he wakes up 16 years later in a robot body that matches his old one exactly. Until he steps outside and finds a world utterly unlike the one he left behind – a world where robots live alongside their human neighbors and coexist in their cities. A world he helped create.

Now Al must track down his old partner Brendan to find out who is responsible for Al's unexpected resurrection, but their reunion raises even more questions.

Like who the robot living with Brendan is. And why she looks like Al. And how much of the past should stay in the past…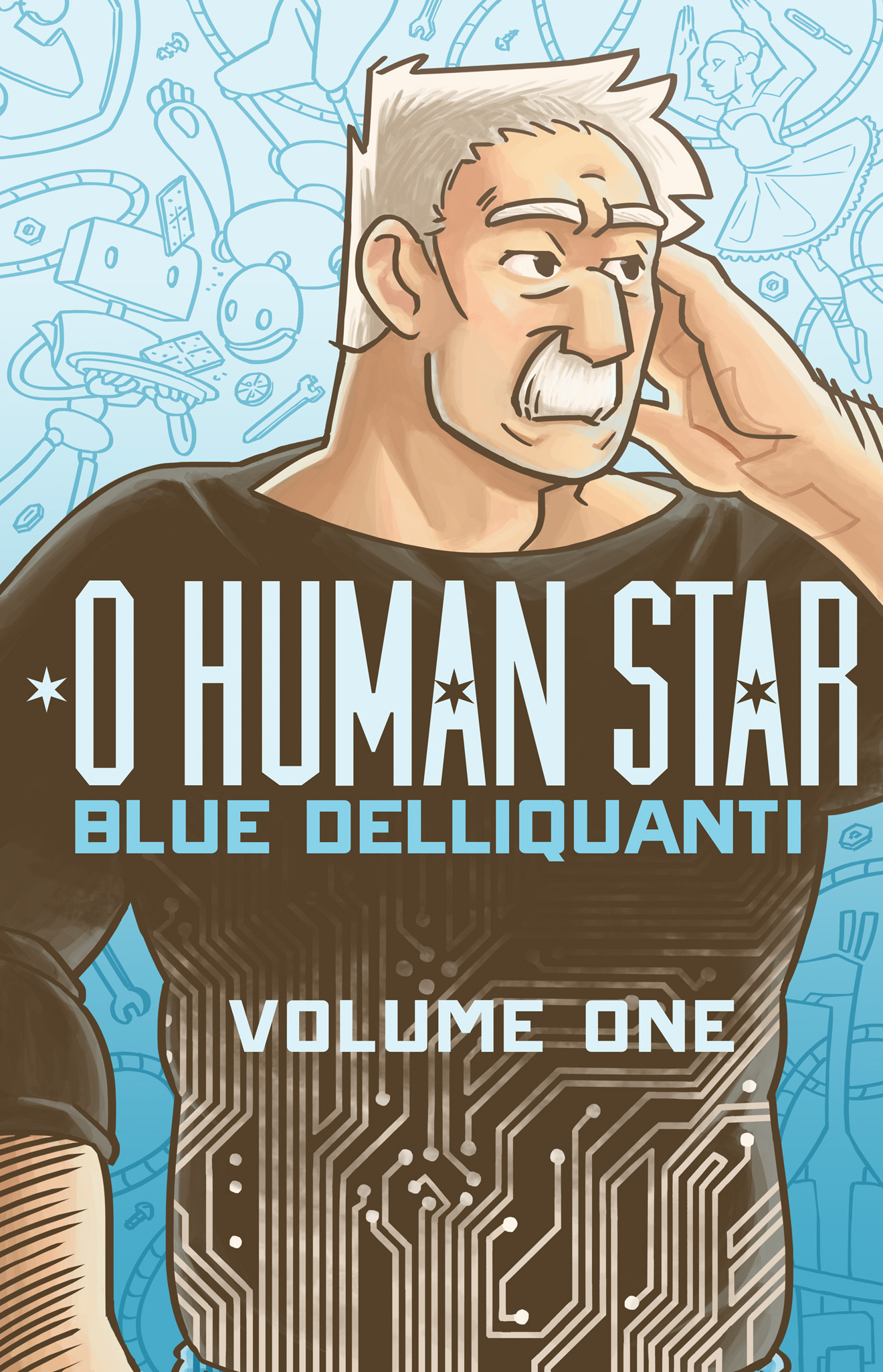 O HUMAN STAR - Volume One
(2015)
2018 Prism Award Winner
2017 James Tiptree Jr. Award longlist honoree
Alastair Sterling was the inventor who sparked the robot revolution. And because of his sudden death, he didn't see any of it.

That is, until he wakes up 16 years later in a robot body that matches his old one exactly. Until he steps outside and finds a world utterly unlike the one he left behind – a world where robots live alongside their human neighbors and coexist in their cities. A world he helped create.

Now Al must track down his old partner Brendan to find out who is responsible for Al's unexpected resurrection, but their reunion raises even more questions.

Like who the robot living with Brendan is. And why she looks like Al. And how much of the past should stay in the past…